Regular price
Sale price
13,50 €
Unit price
per
Sale
Sold out
The best plant source of omega-3 unsaturated fatty acids, addition to ready meals, salads
Cold pressed oils
,
Maticnjak Bestsellers
,
Composition

100% cold pressed wild flax oil

▪ 35-40% omega-3 fatty acids
▪ 15-20% omega-6 fatty acids
▪ 6% omega-9 fatty acids

The wild flax seed from which the oil is extracted is still in its original form, it has not been genetically modified.

🌱 Maticnjak oil of wild flax is obtained by a process of cold pressing up to 28°C in small weekly batches of domestic production, which is why the oil retains all the healing properties of the seed itself, and we can guarantee:

✅ freshness
✅ strength
✅ high quality of each bottle
Using

One teaspoon of oil 2-3 times during the day, alone or with a meal.

🌱 Recommendations:
As a dietary supplement, it can be taken independently after a meal or as an addition to ready meals, salads.

Add oil to breakfast cereals for a big energy boost and to sauces, cakes and smoothies.

Due to the wealth of unsaturated fatty acids, it is also recommended in a vegan diet.

In the case of skin diseases, the oil should be lightly applied 1 to 2 times a day to diseased or damaged areas.
Method of storage and notes

In a dark and cool place up to 20 °C

Not recommended for children under 2 years of age. Applicable for pregnant and lactating women.
Delivery to HR and EU

Delivery 1-3 working days

Delivery price: €3.98

Free delivery within the Republic of Croatia for orders over €40

Delivery abroad:

- Germany €8 / 3-4 days
- Austria €8 / 3-4 days
- Slovenia €5 / 1-2 days
- Sweden €10 / 4-6 days
- Belgium €10 / 4-5 days
- Czech Republic €8 / 3-4 days
- Denmark €10 / 5-6 days
- France €10 / 5-6 days
- Greece €16 / 6-7 days
- Ireland €10 / 5-6 days
- Italy €10 / 4-5 days
- Hungary €8 / 1-2 days
- Netherlands 10€ /
4-5 days
- Poland €10 / 3-4 days
- Slovakia €8 / 3-4 days
- Spain €10 / 5-6 days
View full details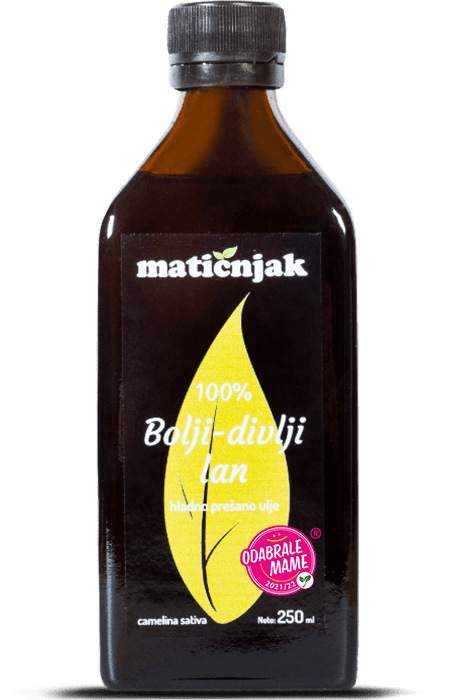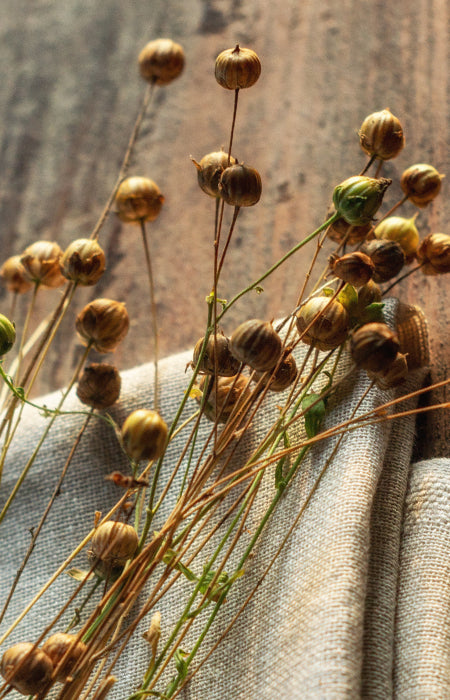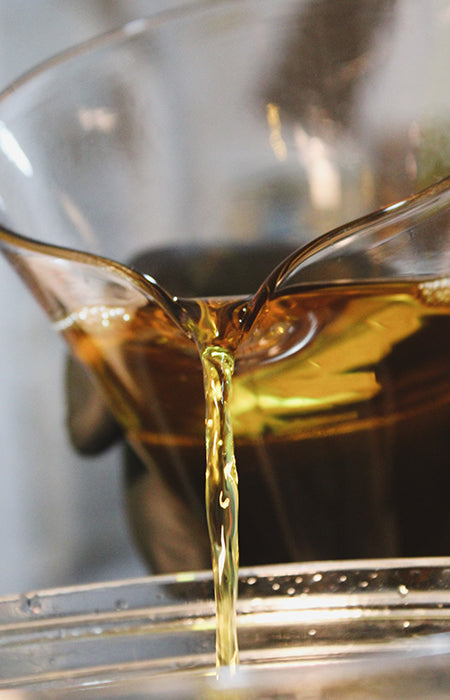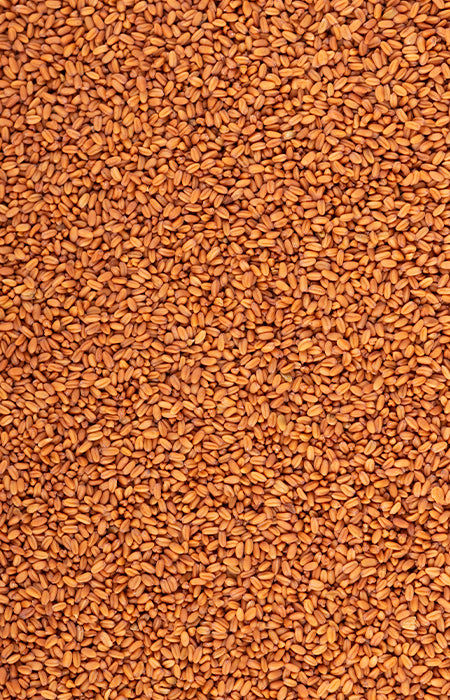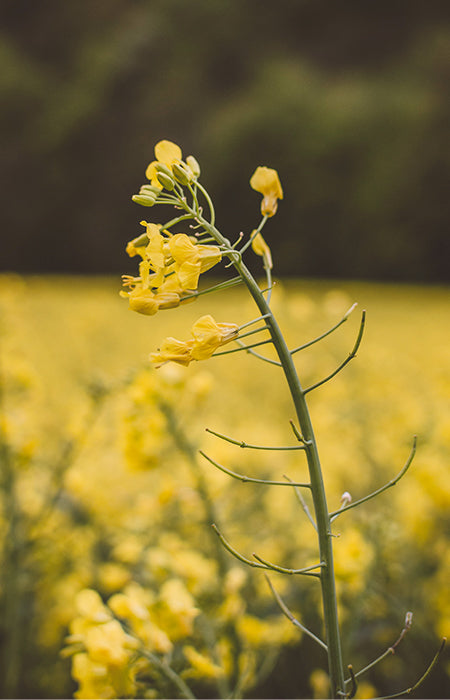 Wild flax oil is rich in vitamin E and is one of the best plant sources of essential fatty acids and omega 3.
It is considered the best cold-pressed oil on the market and can be recommended for consumption by all age groups, from infants to seniors, and it has been proven to have a wide, safe range of effects on the body.
The perfect measure (golden ratio) really exists and manifests itself in all of nature, and we found it in the oil obtained from the tiny seed of the gentle Latin name: Camelina sativa. In our area, this little-known plant is most often called a podlanak. In some countries it is called better or wild flax, Siberian flax, and the most beautiful is called in English: gold of pleasure or literally "gold of pleasure".
What science says
Research has shown and proven that wild flax oil contains 33-40% alpha-linolenic acid (ALA), an essential omega-3 fatty acid known for improving eye health and brain health and development in infants and children (Belayneh, Wehling, Cahoon, & Ciftci, 2015), as well as reducing the risk of hypertension and certain types of cancer (Chiu, Klein, Milton, Gensler, & Taylor, 2009; Gogus and Smith 2010).
According to the discoveries of Austrian university professor Gerhard Kostner from the Institute of Molecular Biology and Biochemistry of the Center for Molecular Medicine, wild flax oil is especially

 

important for brain development and function

 

(memory, perception) as well as the retina and sight. Kostner confirms that ALA fatty acid works against the development of breast cancer. This very claim was confirmed in a French study which revealed that women with a high consumption of ALA are much less likely to get breast cancer.
According to a 2018 study published in Molecular Nutrition & Food Research (sciencedaily.com), wild flaxseed oil

 

helps to reduce the total level of LDL cholesterol , especially in people with impaired glucose metabolism
Wild flax oil enjoys the status of safe nutritional/medicinal oil by FDA and EFSA - it has been declared

 

safe and healthy as a substitute for all other edible oils. You can use it in salads, shakes, soups, stews, oatmeal, but also on its own as a dietary supplement. Anyway, feel free to take it risk-free
Most fatty acids are

 

unsaturated

 

and are necessary for the functioning of every cell in the body
It reduces the formation of fatty acid derivatives

 

which are harmful to the health of the heart and blood vessels, that is, it affects the control of metabolic pathways that are associated with cardiovascular diseases and type 2 diabetes (1). Also, it was shown in this case that the oil is wild flax

 

twice as effective as olive oil

 

(2)
It is still hotly debated which forms of omega 3 are the most beneficial, but so far all research has confirmed that

 

The ALA contained in wild flax oil has a protective effect on heart health, regulating inflammation and the functioning of the central nervous system

 

(3)
It is rich in alpha and gamma tocopherol, vitamin E, which protect it from oxidation

 

and rancidity, giving it a shelf life of up to 18 months. In comparison, regular linseed oil goes rancid very quickly and must be used up within a month. In addition, according to research, a high level of natural tocopherol also affects our health because it is

 

powerful antioxidant

 

who

 

reduces inflammation, especially of the cardiovascular system

 

(4). Antioxidants are generally needed by everyone, from the youngest to the oldest, and they need to be taken into the body consistently
According to a large Italian study, people who survived a heart attack and then took omega 3 fatty acids every day for three years had

 

around 50% less likely to have another heart attack, stroke or sudden death

 

(5)
Find references to scientific works on the effect of wild flax in the " References" tab.
References

1) Topi Meuronen, Maria A. Lankinen, Alexander Fauland, Bun-ichi Shimizu, Vanessa D. de Mello, David E. Laaksonen, Craig E. Wheelock, Arja T. Erkkilä & Ursula S. Schwab. Intake of Camelina Sativa Oil and Fatty Fish Alter the Plasma Lipid Mediator Profile in Subjects with Impaired Glucose Metabolism – A Randomized Controlled Trial. Prostaglandins, Leukotrienes & Essential Fatty Acids 159 (2020) 102143.
2) Effect of alpha-linolenic acid-rich Camelina sativa oil on serum fatty acid composition and serum lipids in hypercholesterolemic subjects Henna M Karvonen 1, Antti Aro, Niina S Tapola, Irma Salminen, Matti I j Uusitupa, Essi S Sarkkinen
3) Stark AH, Crawford MA, Reifen R. Update on alpha-linolenic acid. Nutr Rev. 2008 Jun;66(6):326-32. doi: 10.1111/j.1753-4887.2008.00040.x. PMID: 18522621.
4) Singh U, Devaraj S, Jialal I. Vitamin E, oxidative stress, and inflammation. Annu Rev Nutr. 2005;25:151-7 doi: 10.1146/annurev.nutr.24.012003.132446. PMID: 16011463.
5) Dietary supplementation with n-3 polyunsaturated fatty acids and vitamin E after myocardial infarction: results of the GISSI-Prevenzione trial. Gruppo Italiano per lo Studio della Sopravvivenza nell'Infarto miocardico. Lancet. 1999; 354:447-5
Recipe - Dr. Budwig
Good oil and good proteins are a winning combination.
Dr. Budwig found them in flax seeds, flax oil and fresh cow's cheese, and we replace the unstable and oxidation-prone flax oil with flax oil (better flax). Based on her long-term research, she set the rules for an oil-protein diet, the purpose of which is to create the conditions for omega-3 to change from an oil-soluble acid to a water-soluble acid.
In order to use the best of this fantastic oil, Matičnjak brings you a simple recipe:
1 teaspoon of organic flax seeds is coarsely ground
1 tablespoon of linseed oil is mixed with 4 tablespoons of fresh cow's cheese (must be mixed well, preferably with a mixer)
chopped seeds are added to the mixture of cheese and oil
add fresh fruit, almonds, hazelnuts, sunflower seeds, pumpkin seeds if desired
the meal should be eaten immediately after preparation (it is not good to leave it for more than 15-20 minutes)
This basic recipe is a little nutritional therapy. The basic idea for preserving good health and improving impaired health is to combine cold-pressed oils with the recommended ratio of omega-3 and omega-6 unsaturated fatty acids and "good" proteins from fresh cow's cheese (preferably organic).
Sometimes start the day with this meal, don't forget the fruit.
You will feel better, and with this good habit, your body will be grateful.
Wild flax oil in discount packages
Wild flax oil is an indispensable part of Matičnjak dedicated product packages recommended by phytotherapist Iva Bačlija :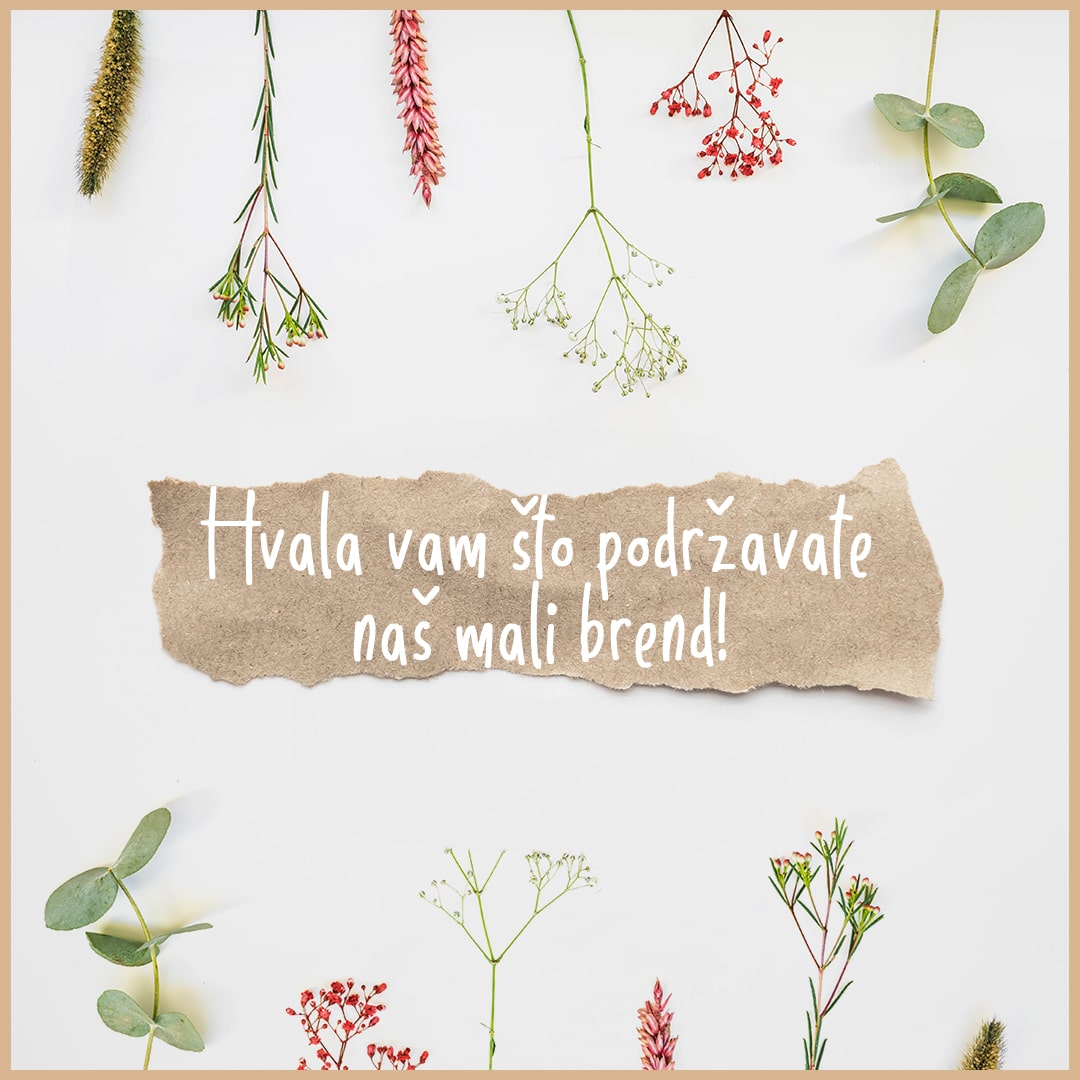 100% love, 0% chemistry
Maticnjak domestic production of 100% natural products and plant extracts. Experience the power of nature in its original form!
For all questions regarding Matičnjak product and its use, please feel free to contact us on 099 532 6688, and all related questions Ops Biotics+ skin care lines on 099 8004 726.
Can't find your medicinal herb? - Ask a phytotherapist .
ABOUT US
The philotherapist is a wonderful man, as are all the products. Thank you
Excellent, I've been using it for a couple of years.
Let customers speak for us
Allergy is the body's immune response to substances in the environment, and when a person...

Allergy is the body's immune response to substances in the environment, and when a person...

A relatively high percentage of people carry parasites inside them. Of the 3,200 known species...

A relatively high percentage of people carry parasites inside them. Of the 3,200 known species...

If we look at the hundreds of scientific peer-reviewed articles published on the benefits of...

If we look at the hundreds of scientific peer-reviewed articles published on the benefits of...